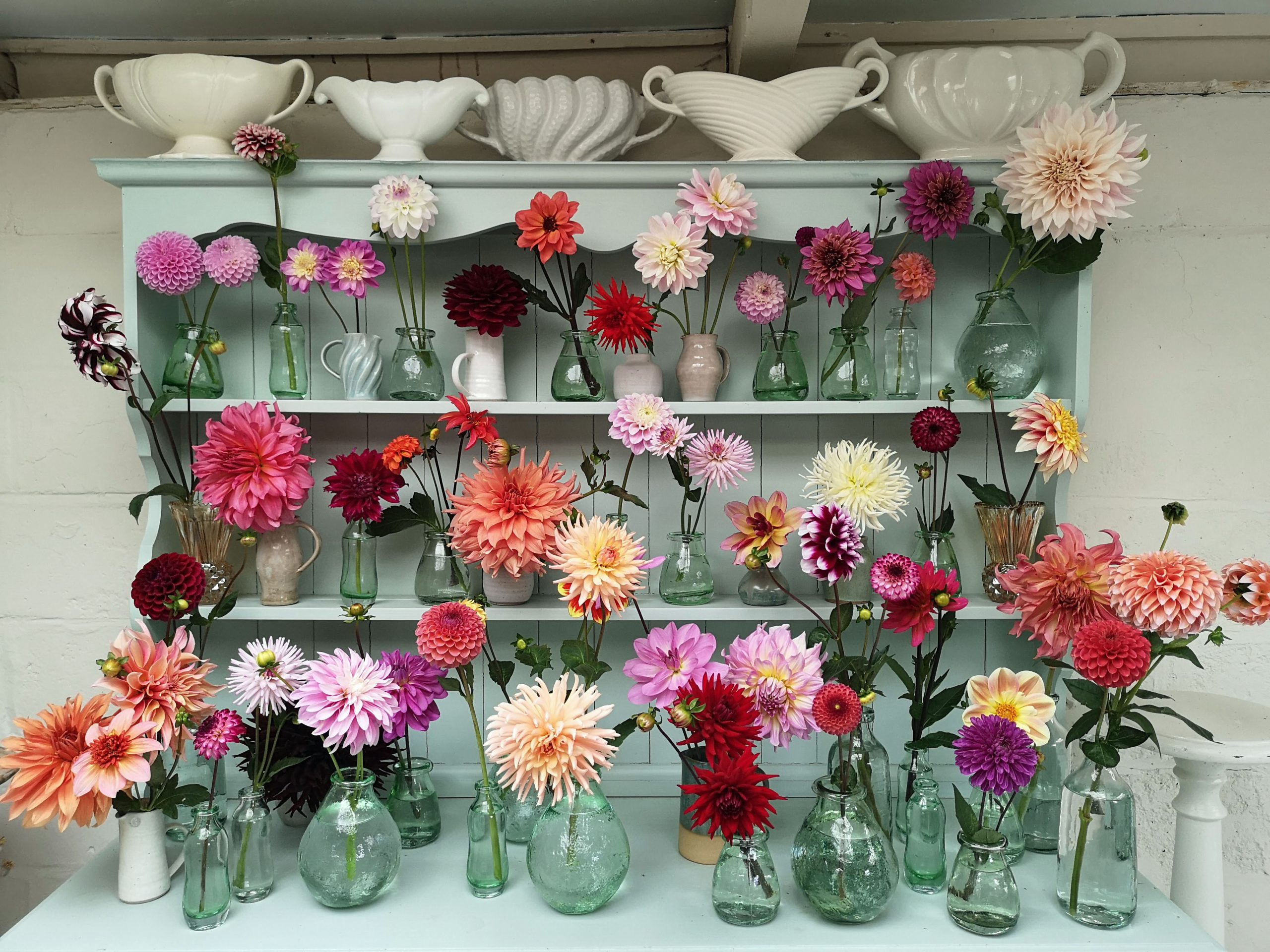 It's New Year's Day and my desk is covered in dahlia catalogues, plans and lists. This has become something of a tradition for me, I like to order my tubers on New Years Day so I can be sure to be near the front of the queue to get the tubers early and on to the heat bench so I can take some basal cuttings.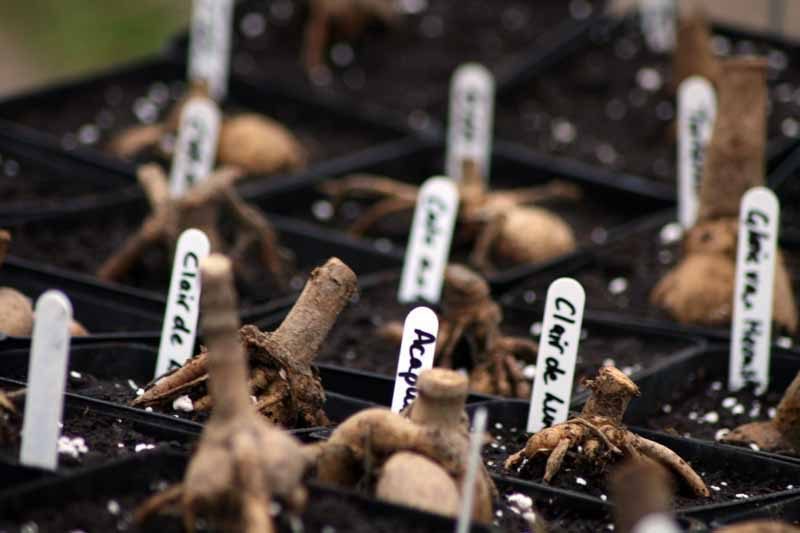 Choosing the right varieties for our flower business can be overwhelming as there is just so much choice, and dahlia breeding has  certainly come a long way. But to calm my kid in a sweet shop urges I find some strict criteria help to focus my mind (and hopefully yours too).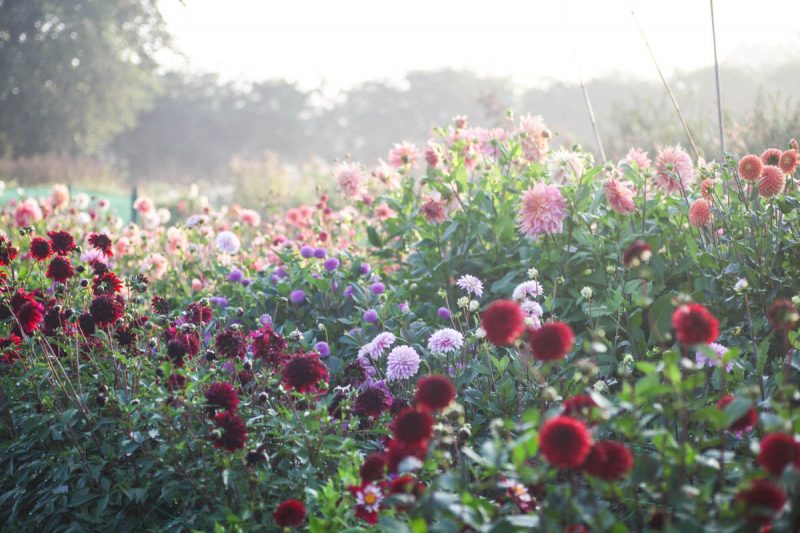 When I am deciding what to grow, whether it is an annual, shrub or indeed a dahlia I think it is always good to work back from the arrangement or chosen market if you are selling the flowers.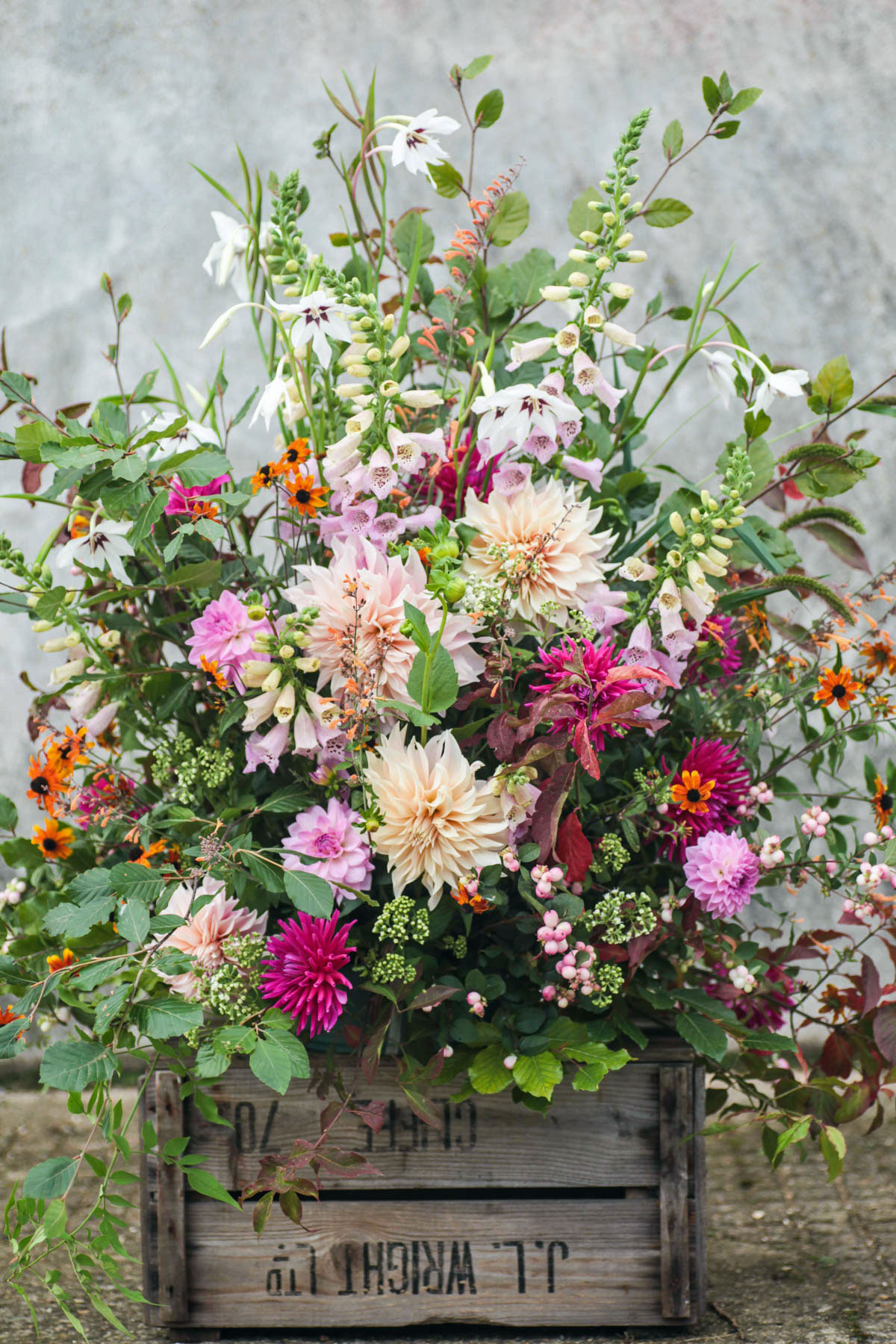 One of the ways I use dahlias from July through till October is for weddings so I need a good range of shapes and sizes to create large scale displays down to delicate flower crowns. Colours are predominantly soft and muted.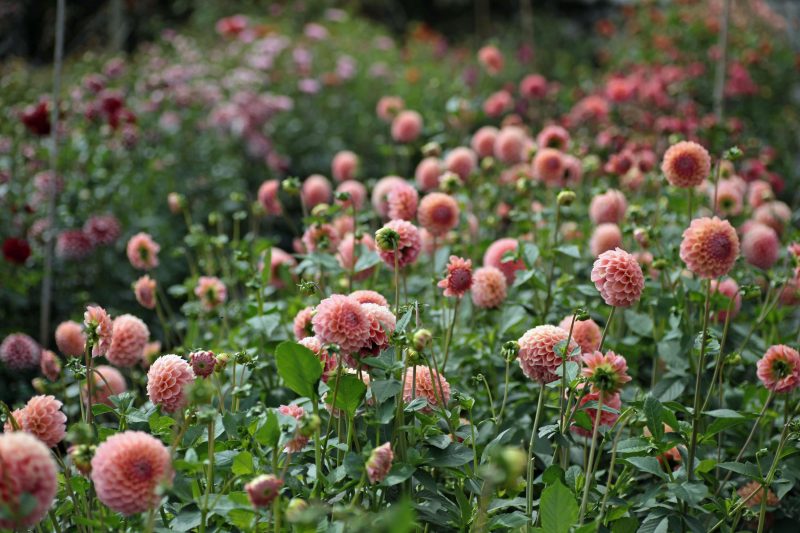 To go deeper I consider my brand/signature style which draws me to antique, muddy, painterly tones and interestingly both blousey and elegant shapes.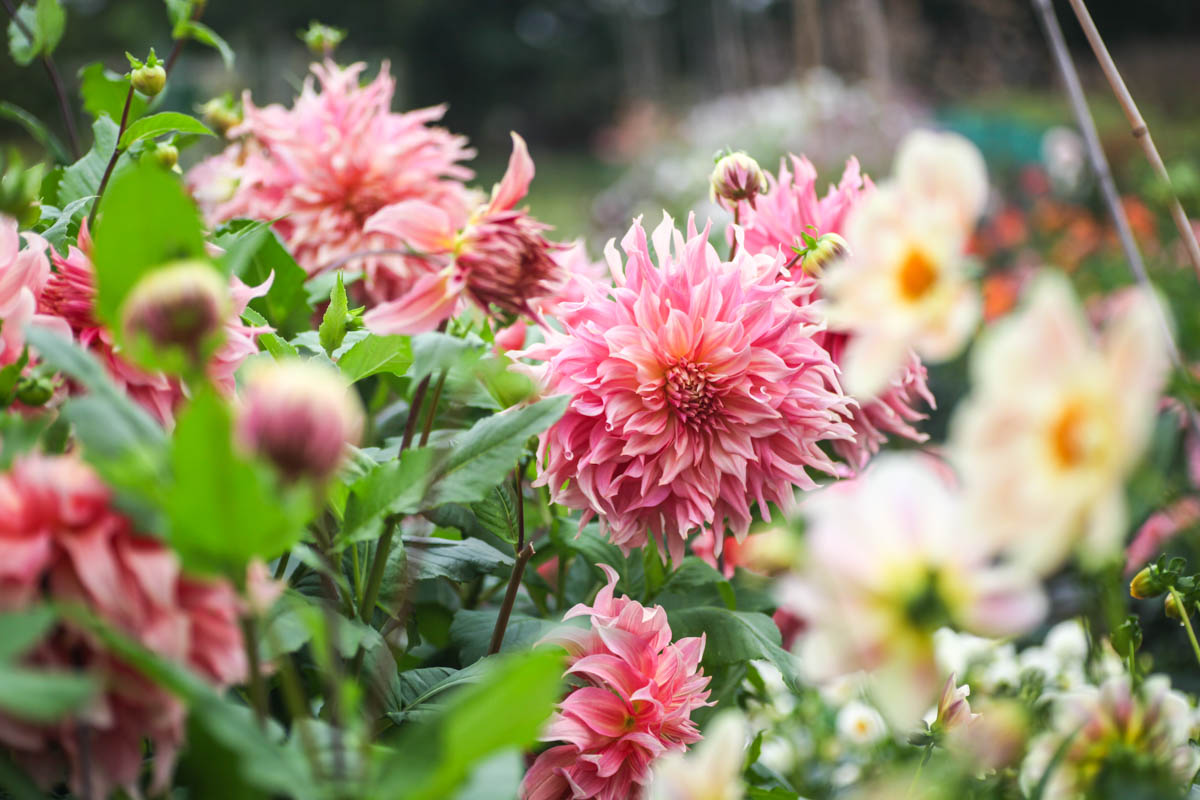 To work out how many to order I decide where they will be planted and measure out the area. For the best quality they should be rotated at least every 2-3 years, I find they always flourish on fresh ground and are less likely to succumb to pests like thrips and capsid bug.
We plant out at 45cm apart in double rows a good 1.5m apart. Calculate the number you can accommodate on your patch and that is your total.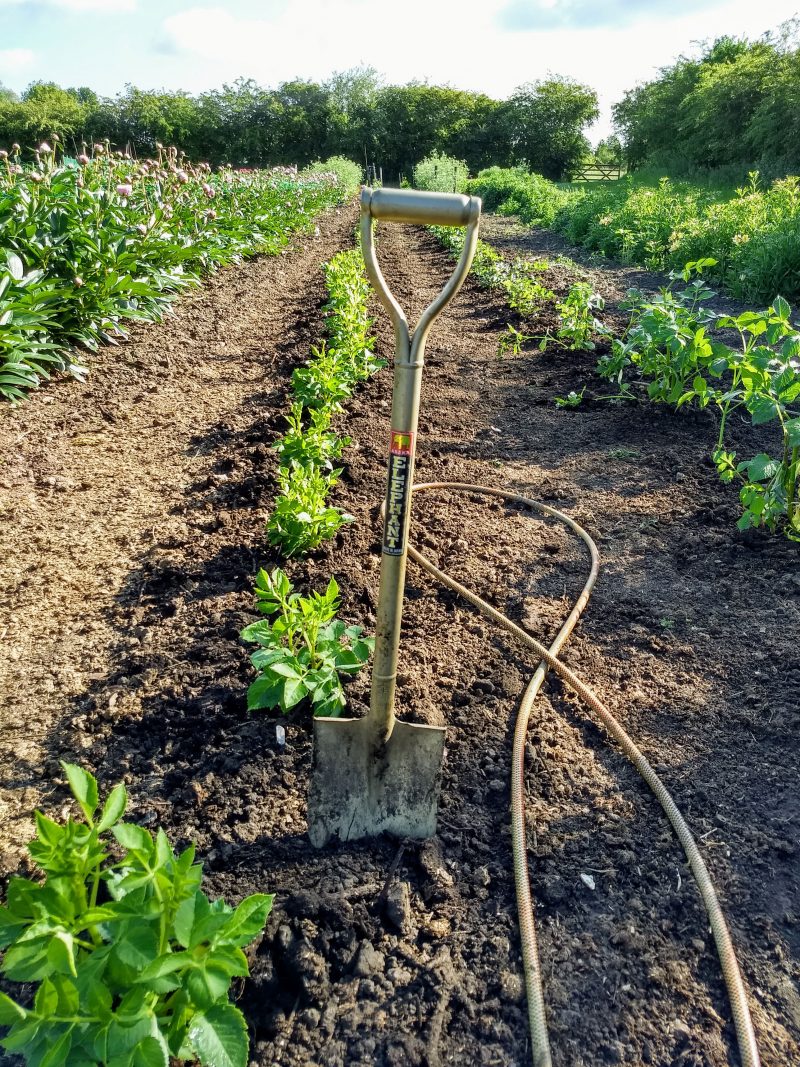 We manage to squeeze in about 500 dahlia plants, I like to have 10 of each variety, otherwise it is hard to create a unified look for a wedding or in the bucket at farm gate sales. They also look more striking in the field in good sized blocks of colour which is great for PYO and our floristry classes.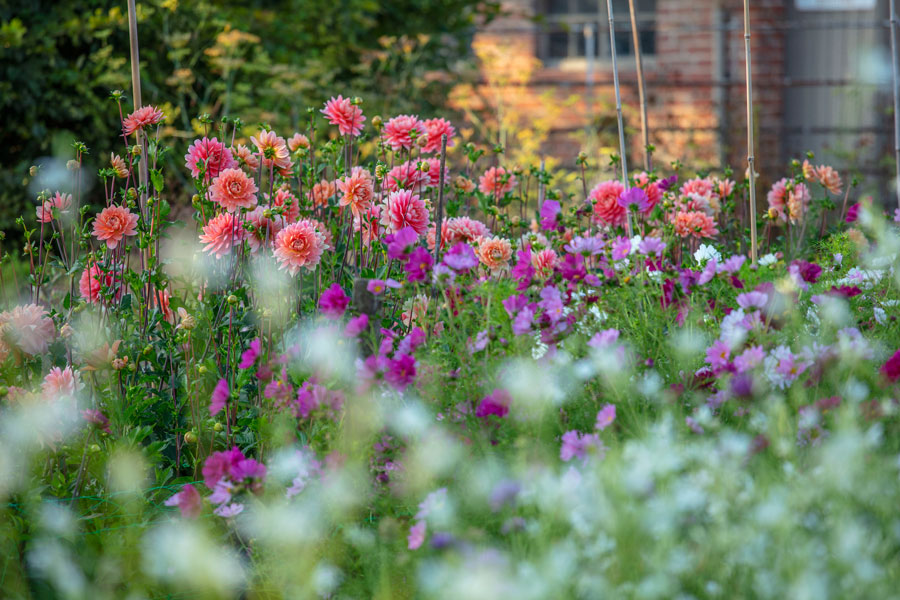 So that gives me around 50 to choose which is always going to be a tough call. The next step is to create a list of all the varieties you are tempted by in each colour category. Here is 'Peaches', which has aptly named itself and firmly residing within the peach category.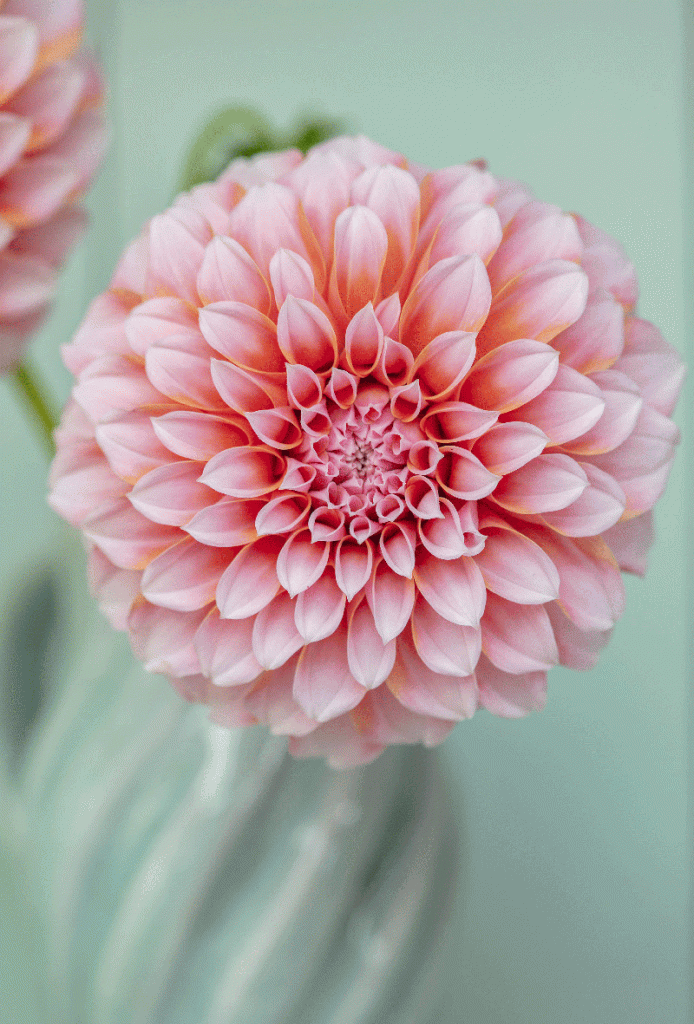 They need to be a good mix of shapes and sizes and of course be recommended for cutting or be at least 1m high. Do your research at this stage, I have listed some resources at the end of the blog.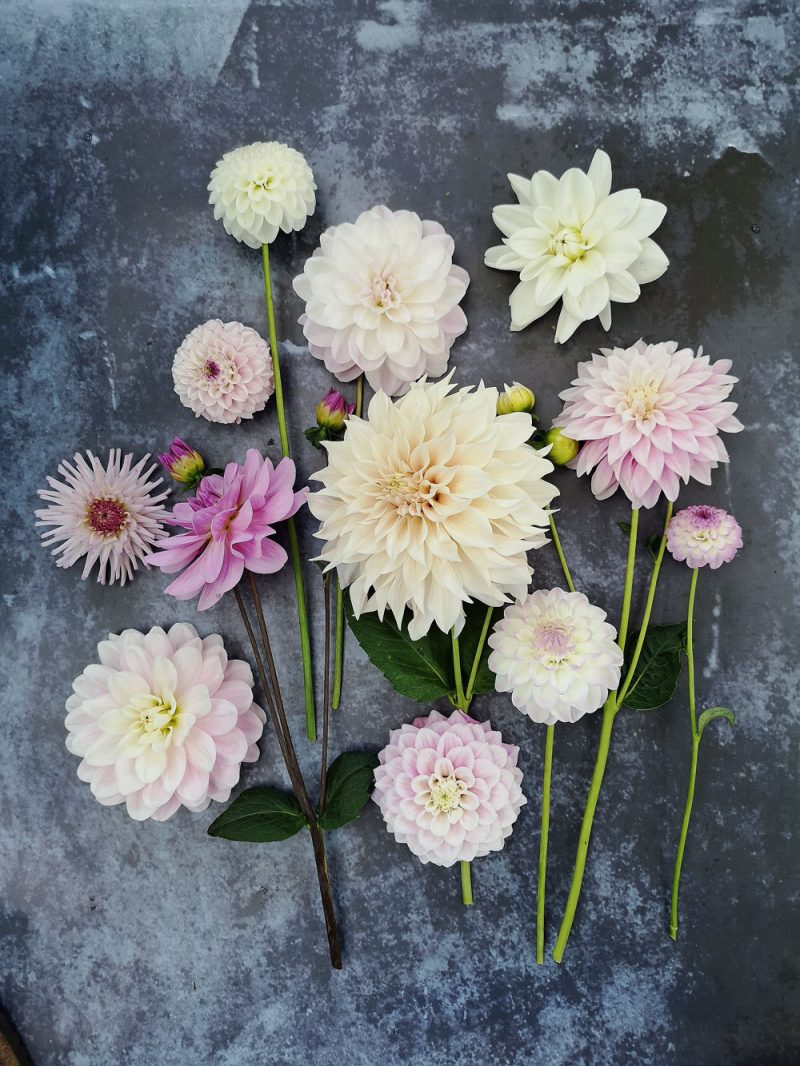 'Eternal Snow' (top right) – pure white, small waterlily, perfect for bouquet work.
'L'Ancresse' (top left) – an immaculate ball.
'Josudi Polaris' – new to me this year but love all the Josudi varieties, great shape for a small cactus.
'Small World' – the best white pompom, for all those buttonholes!
'Cafe au Lait' – okay not really white but a fantastic neutral that looks good with any other colour and of course creates the scale and wow factor for large arrangements with it's dinner plate sized blooms. We grow this one in our tunnels.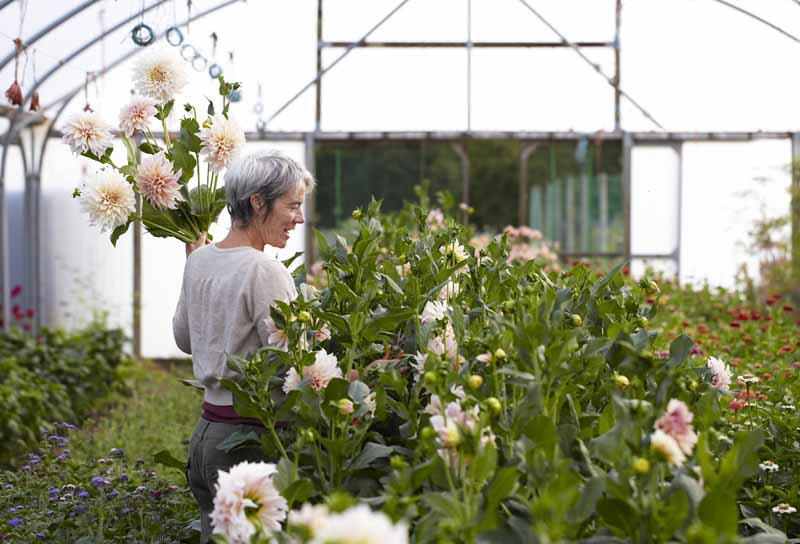 I would recommend David Hall's You tube videos for a tour of his dahlia field. To see more than a thumbnail picture of a flower is so useful, you can see the stem length, how prolific it is and of course with David's years of experience and comments on the varieties I had a long list in no time.
David owns the nursery Halls of Heddon which offer both tubers and rooted cuttings of a high quality, their varieties have been carefully trialled so if they say they are good for cutting you can trust they will be. One of my favourites from them last year was 'Josudi Andromeda'.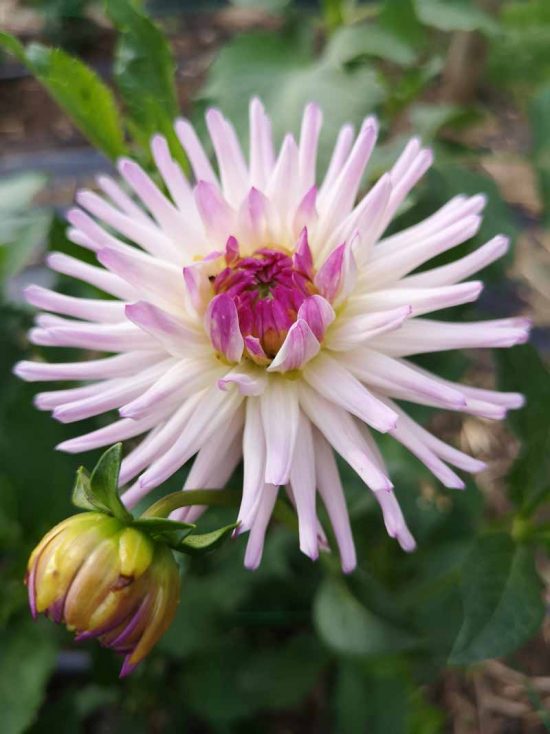 Rose Cottage Plants are another favourite who introduce new varieties every year and are good at spotting what is on trend. One new 'bestie' last year was 'Senior's Hope' (strange name) which I could not stop picking and has the most unusual colour which seems to go with everything.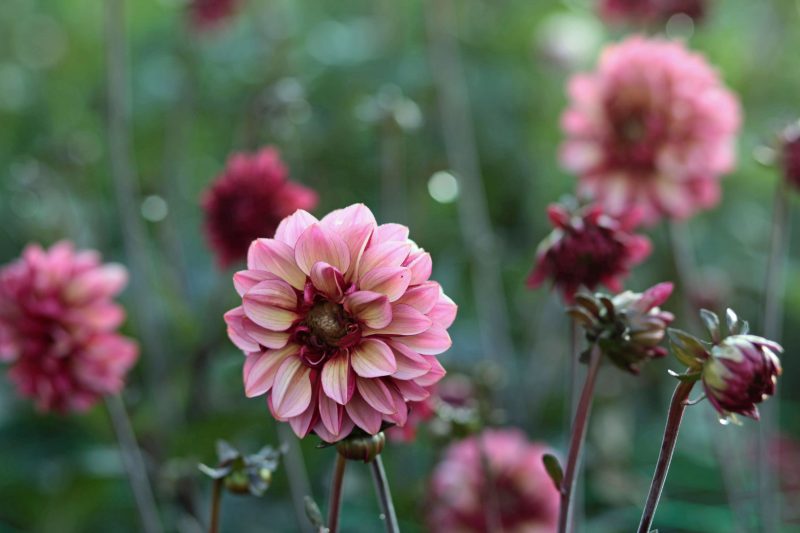 I also look to Holland for some wholesale purchases and top quality tubers. Eurobulb are very good, reasonably priced and with a good range.
If you would like to come and see my Top 50 flourishing in our fields  (hopefully) on September 9th I will be running a Dahlia class as part of my Floral Favourites series. We will look in depth at all aspects of growing dahlias for cutting including variety selection, propagation and how to achieve continuity of quality flowers. The day also includes picking armfuls to arrange in a hand thrown bowl and to make bunches to take home. I will be posting details about the course on our website this weekend so get in touch if you are interested.