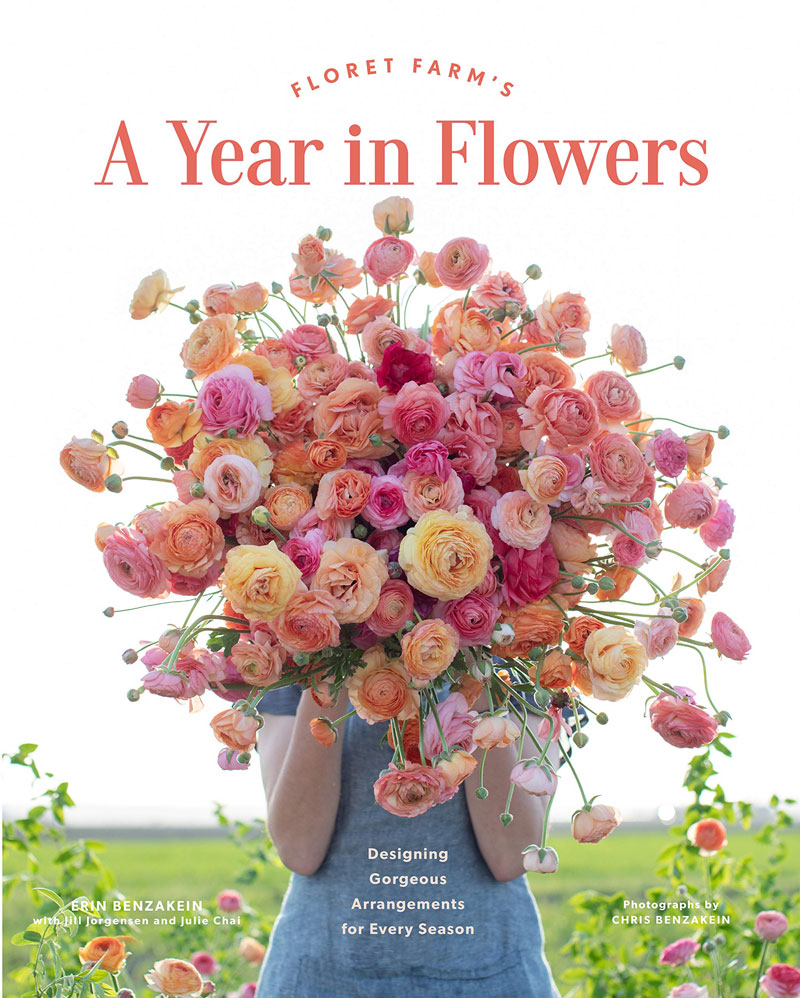 Last week I flew out to Arizona for a short stay. I hate flying and would love not to, particularly now with the very real fear of what climate change is doing to our planet, but half my family live there so it's tricky. Anyway, the 11 hour flight was made far more bearable by Erin Benzakien's of Floret Farm's gorgeous new book called 'A Year in Flowers'.
Firstly I have to say Erin and her husband Chris (who has done all the photography) never cease to amaze me. They began their business around the same time as me and have been a constant source of encouragement, inspiration and knowledge over the years. So I knew I was in for a treat when I opened up the book, I literally read it cover to cover, pouring over every page whilst stroking them because the images are so beautiful (my phone snaps not doing them justice here) !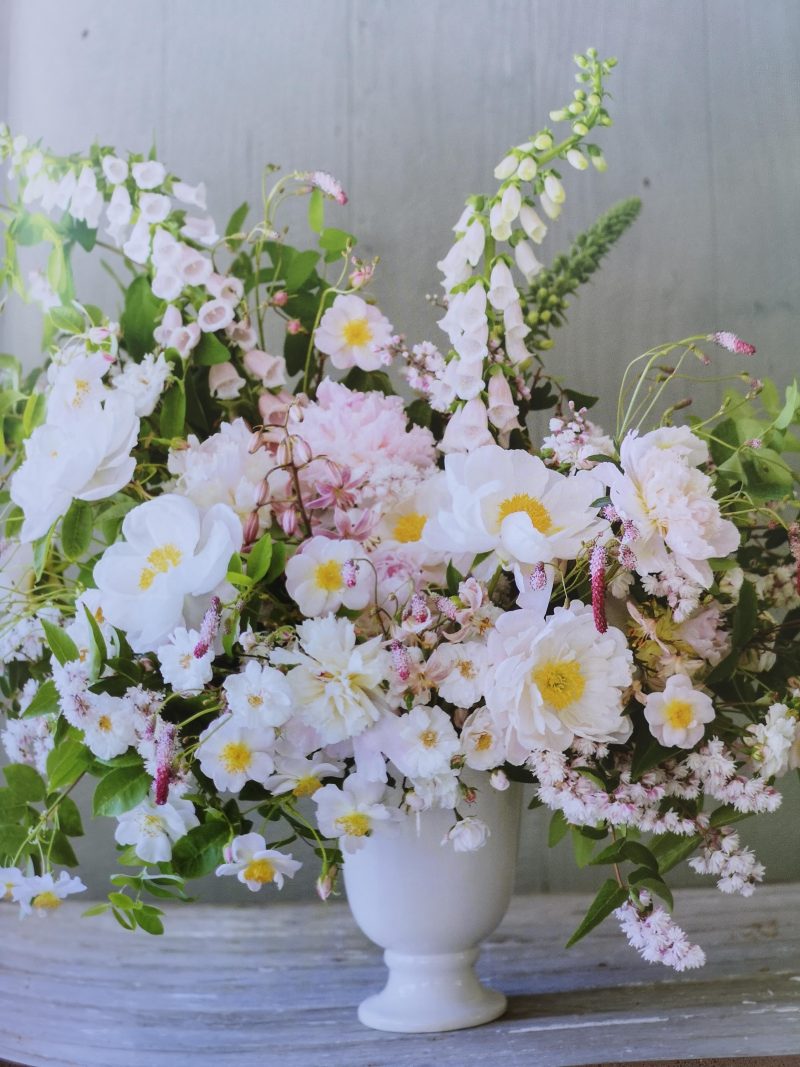 Erin's first book focused on growing seasonal cut flowers, whilst this one is all about designing with them. It is packed full of practical design techniques, resources and a visual library of flower and foliage varieties to grow.
Not only is it a feast for the eyes but a valuable teaching tool if you are interested in learning a fail-safe way to arrange in a natural style with a step by step guide to a number of different types of arrangements .When I got home from my trip I had a go with the beautiful footed bowl from 'Oh Flora' that was included in my goodies box from Floret.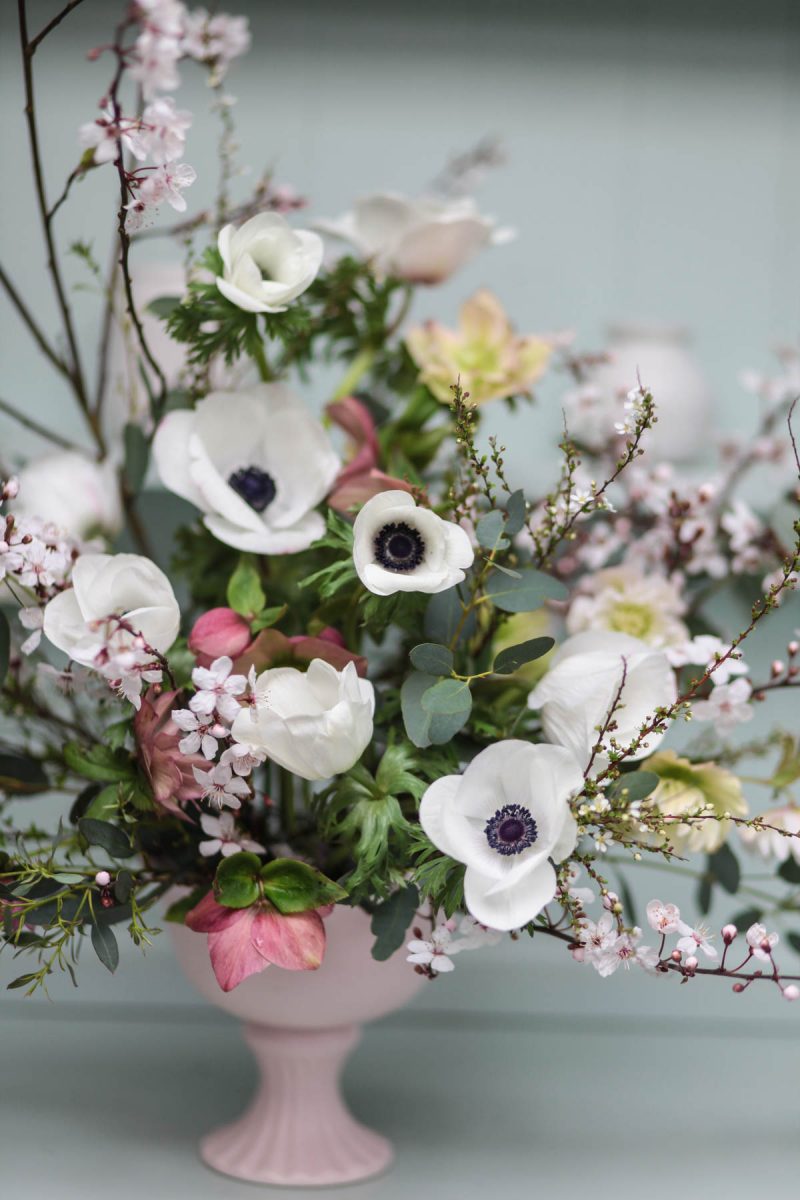 The emphasis on foam free, sustainable solutions was really helpful and it is heartening to see suppliers coming up with 'floral mechanics' beyond the ball of chicken wire.  I particularly liked the floral frog Erin included in her favourite 'flower-related tools and supplies'. This is by Floral Genius and allows you to insert stems at any angle – I tried out in the arrangement above and it works brilliantly. Where to source all of these is in the back of the book although I wish we had something similar to these companies in the UK.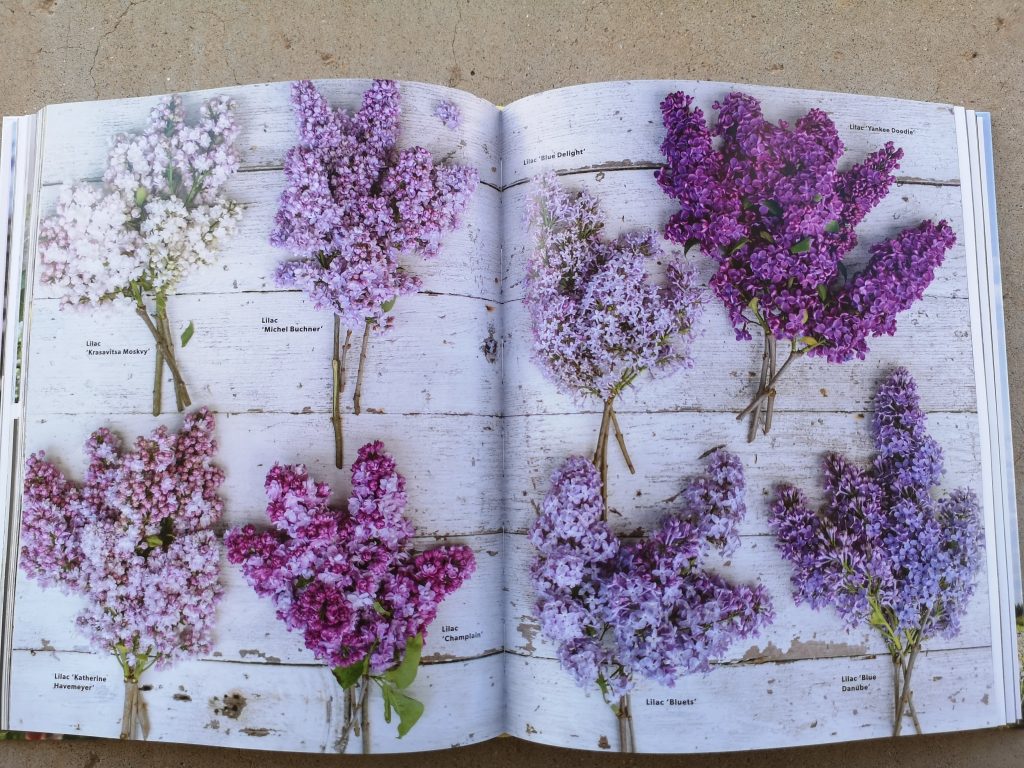 Erin is the queen of trialling and selecting cut flower varieties and here the book excels. The materials she has selected are shown both in arrangements, in the garden and as a flat lay so you get a very good idea of their character, sense of scale and how they work with other materials. Each has it's own category – structural, supporting, textural, focal and airy, which I think helps to make intentional choices about what to grow so that you have a good balance of materials to cut.
We are planning an acre of shrubs and trees to go in this Autumn and my list is now a lot longer!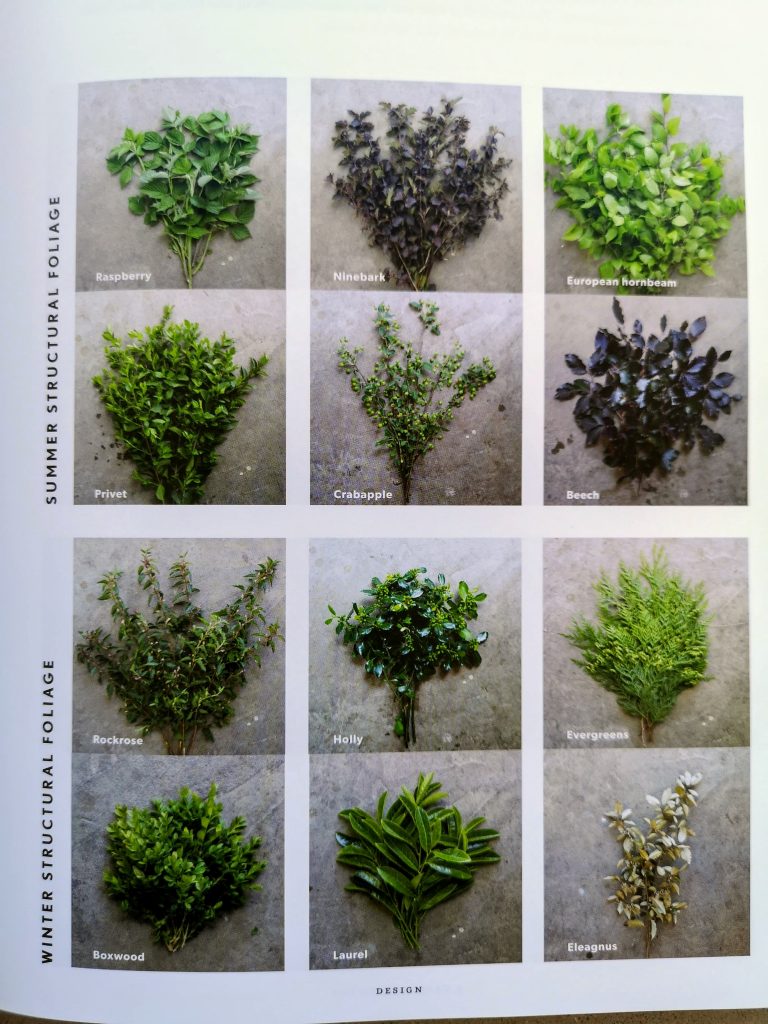 Lastly I would like to say how much I enjoyed reading the back story to Floret and how Erin became a floral designer. I think many of us flower farmer/florists can identify with her journey and it is heartening to see what can be done with determination, a huge amount of work and of course quite a bit of talent.
Congratulations to Floret and the team for making it onto the New York Times Bestseller list this week!