Clare West (photographer and lover of flowers – great combo) was with us again last month, you can see her blog post about what we are up to in the garden here.
I thought it would be an ideal opportunity to record the picking and making of our new 'All of the Garden' bouquets. They are exactly what they describe – everything that is in flower that week gathered into a gorgeous garden bouquet.
We started in the field by picking my favourite Narcissi variety 'Geranium' – wonderful scent and a good stem length for hand tied bouquets.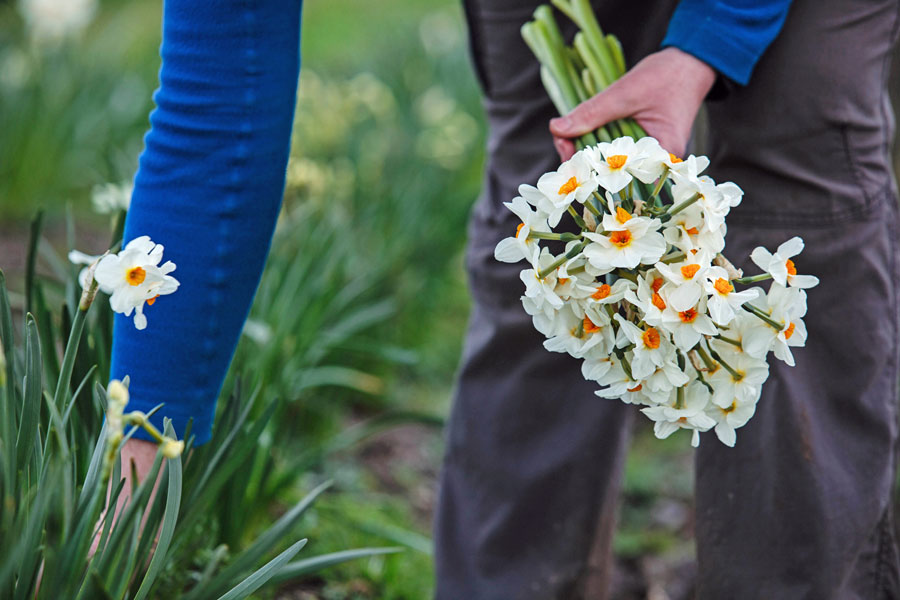 Next it was in to the polytunnel to pull a few tulips, this one is a lily-flowered variety called 'Purple Dream'. People are always alarmed to see me pulling the whole tulip out of the ground and snipping off the bulb. We treat them as annuals so that harvesting and clearing the ground for the next crop is done in one go. The bulbs are composted and I get to choose new varieties for the following year.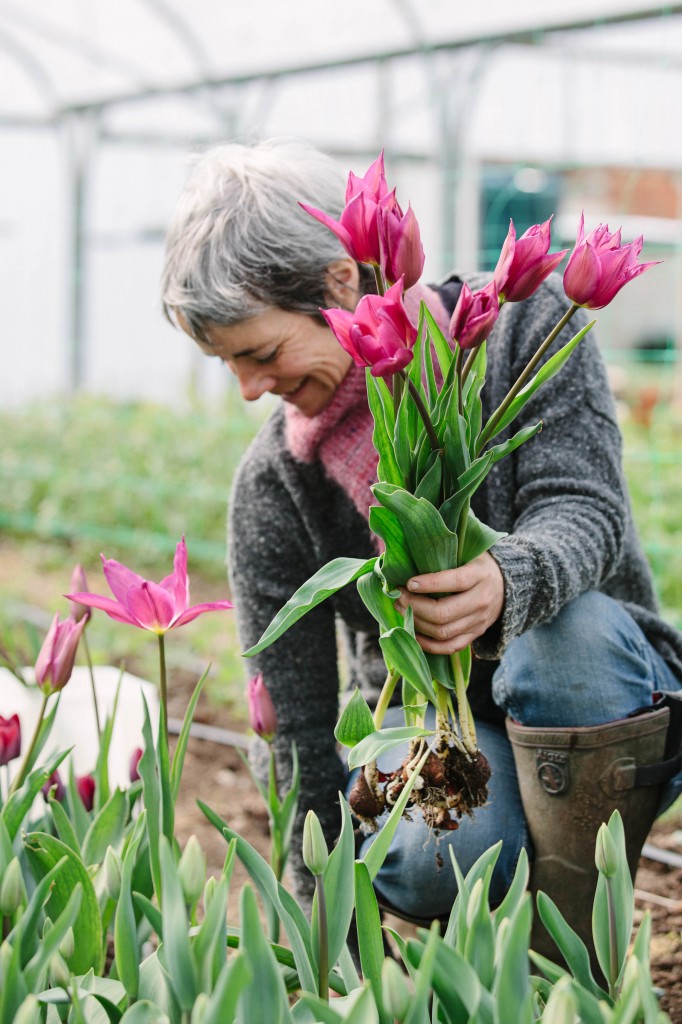 Once everything is picked, it is off to the flower studio to assemble my bounty.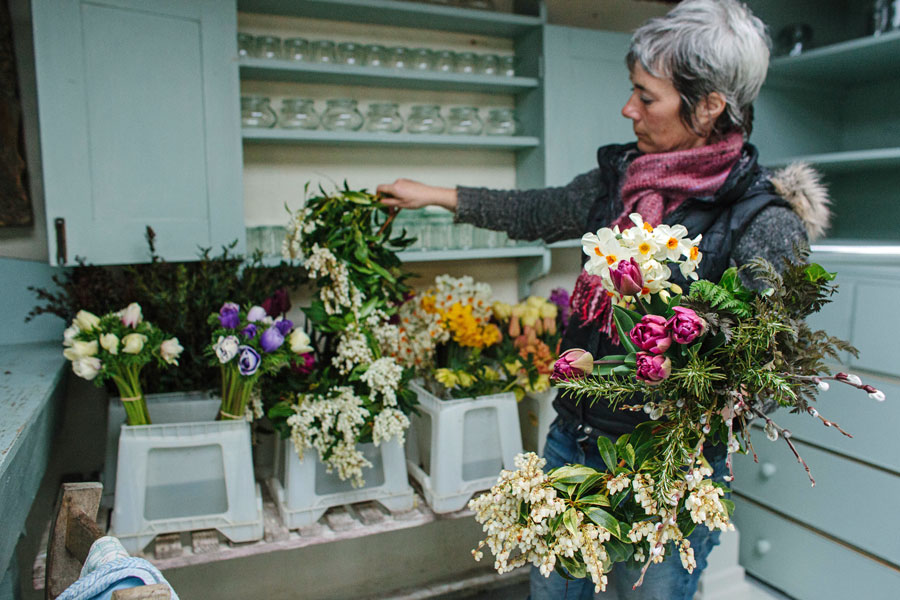 All the flowers and foliage are stripped of lower leaves and laid out in piles on the table. The more variety of materials the more textured and natural it will look, ideally I like to use about twelve. Here I am using (from left clockwise) Anthriscus 'Ravenswing', Eucalyptus parvifolia, Rosemary, Pussy Willow, Tulips 'Blue Diamond' and 'Apricot Beauty', Hellebore 'Harvington Double Yellow', Pieris, Anemones 'Galilee Pastel Mix', Arum italicum and Narcissi 'Geranium'.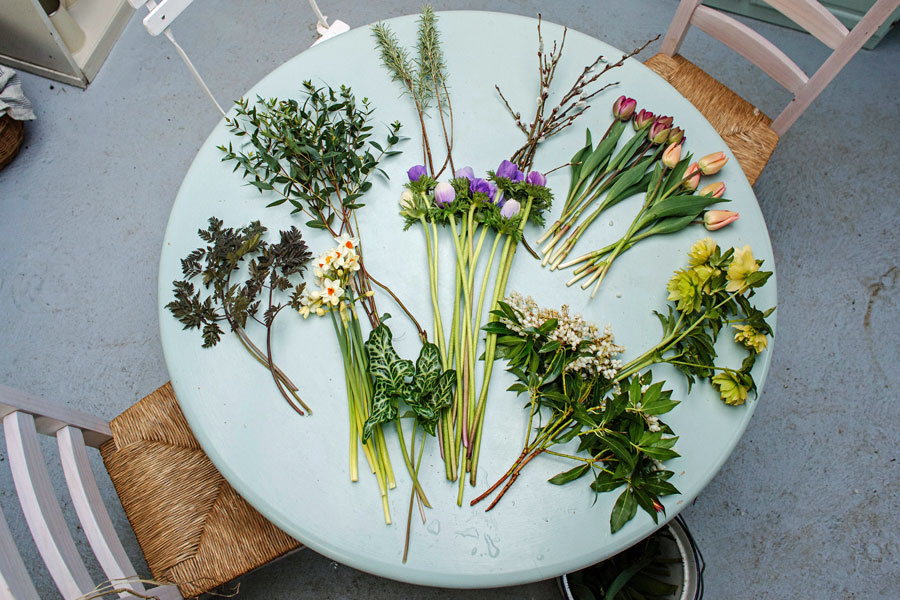 Now I flex my hand muscles and get to work, I will keep going until everything on the table is used.
The bouquet is tied off with raffia and will be aquapacked and placed into one of our specially designed transit boxes. Off for next day delivery to one lucky recipient! You can order one of our mail order bouquets here.