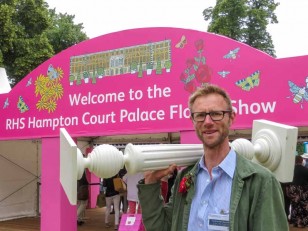 We were able to have a day off the farm yesterday and get off to Hampton Court Flower Show. Rachel was invited to do a floristry demonstration and we were able to help man the 'Flowers From the Farm' Stand.
The stand was very busy all day and was generating lots of interest, with people being incredibly supportive and keen to find out more and smell the fresh blooms. Claire Brown (Plantpassion) and Fiona Hesketh(Purple Dasiy) have both been putting a lot of time in manning the stand this week, as well as Emily Rae (Plants 4 Presents) organizing matters on the ground.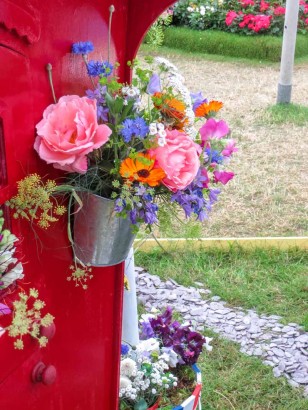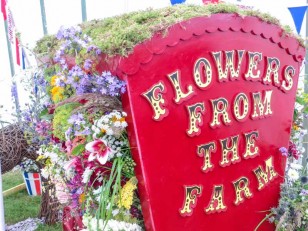 Lots of flyers were handed out and everyone commented on how they loved the display (special thanks to Martin & the Magpie, among many others).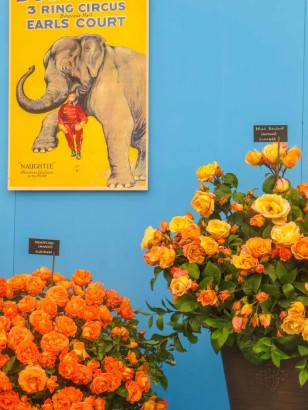 Next to us in the Floristry and Rose marquee were Pococks Roses, whom we sourced most of our stock from, so we were able to have a bit of a catch up with them. We were also able to see lots of our other favourite nurseries and pick up this new dahlia from Pheasant Acre called 'Julie', with distinctive, small heads.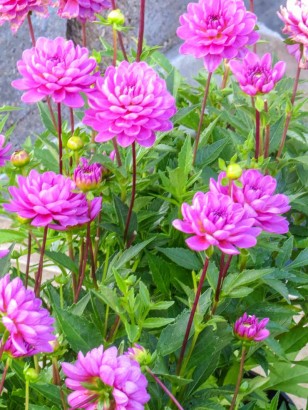 We had a quick stroll off into the calm of the grounds of the palace itself, before braving the throngs again.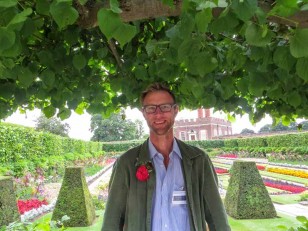 This was a WW1 show garden, showing how some horticulture did flourish behind the lines.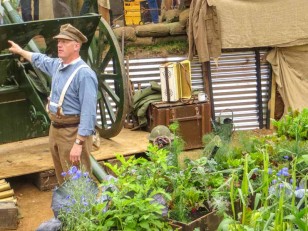 At 5pm, Rachel took to the stage to arrange a large urn arrangement and talk all about growing the flowers themselves.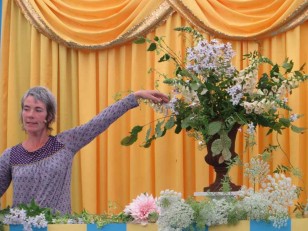 She used chicken wire inside the urn and some incredible showstoppers from the garden at the moment, Dahlia 'Cafe au Lait', Rose 'Chandos Beauty', Ammi majus, Snapdragons, Campanula, Nicotiana and hornbeam.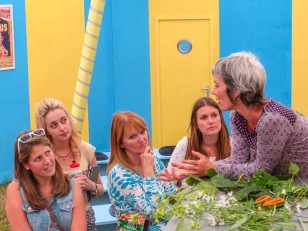 Talking to some florists from the Academy of Flowers about British Grown Flowers, flower food and florist's foam…..
Ash