This time last year I introduced my first Grow Along with a real garden favourite  –  Sweet Peas.
Now is the perfect time to start a new one with the first flower I ever grew for cutting twenty years ago – the Dahlia.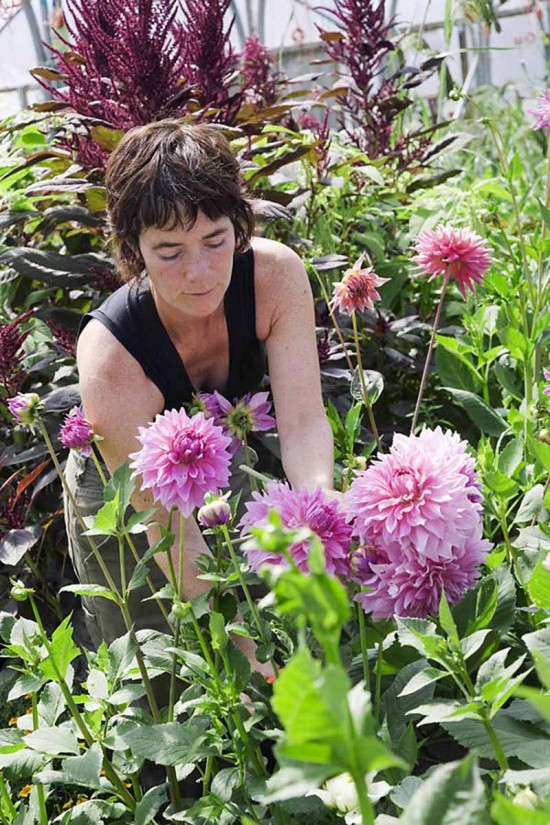 Although dahlias were deeply unfashionable at the time I was working for a die-hard Dahlia lover called Maurice Fitzmaurice. A wonderful big bear of a man with a penchant for giant Dahlias. His passion (actually obsession) for them was kind of infectious and as his gardener I spent hours attending to their every need and learning the most labour-intensive ways to grow them, as he was a stickler for detail.
My treat was to pick a big bunch to take home where I would while away hours (as you can in your 20s) contemplating their almost impossible forms and colours. Sometimes I would wear them in my hair, which I think was pretty impressive considering their size.
Maurice's favourite was 'Hamari Girl' (big, pink and blowsy – see above) and when he died I went and dug up the tuber from his garden (but don't tell the new owners…). I propagated and grew this variety in my first year here at G&G.
Since then I have mainly downsized to small and medium types but expanded my repertoire to about 80 varieties which are constantly chopping and changing. I have also simplified my cultivation methods to save time but still get amazing results for cutting.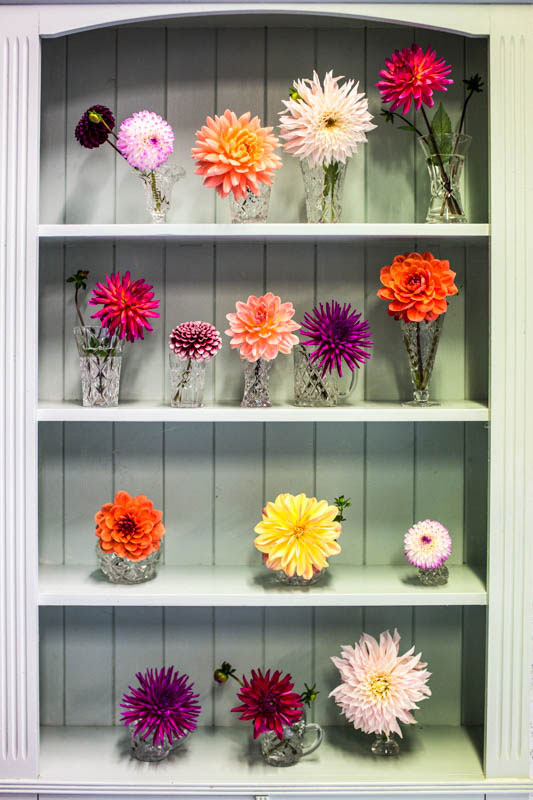 Today I am going in to my dahlia store to select some favourites to be propagated for the season of 2015. I haven't got room to take cuttings of them all so how do you choose a good variety for cutting?
Colour – a personal preference I know but as weddings are our main business my selection tends to follow trends.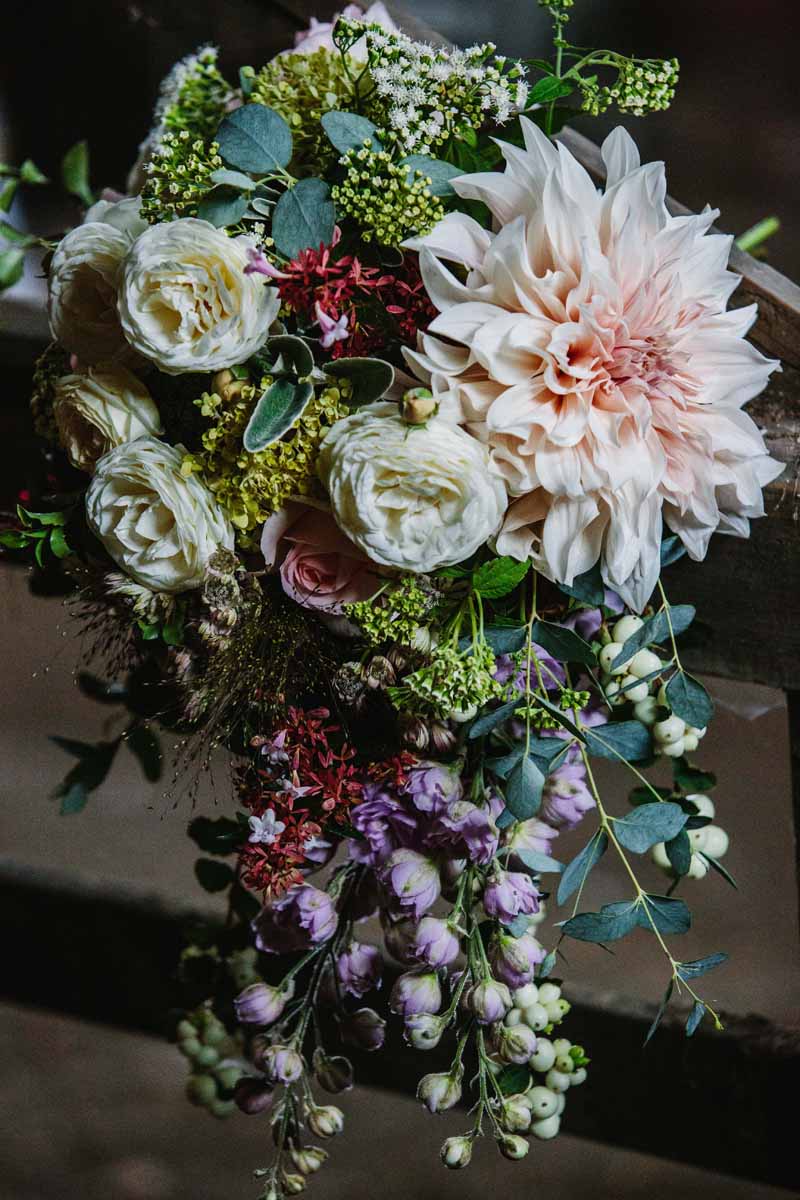 Habit – a close up picture of a flower in a catalogue might be enough to persuade you to buy, but it doesn't tell you about it's growth habit and whether it produces good stem length.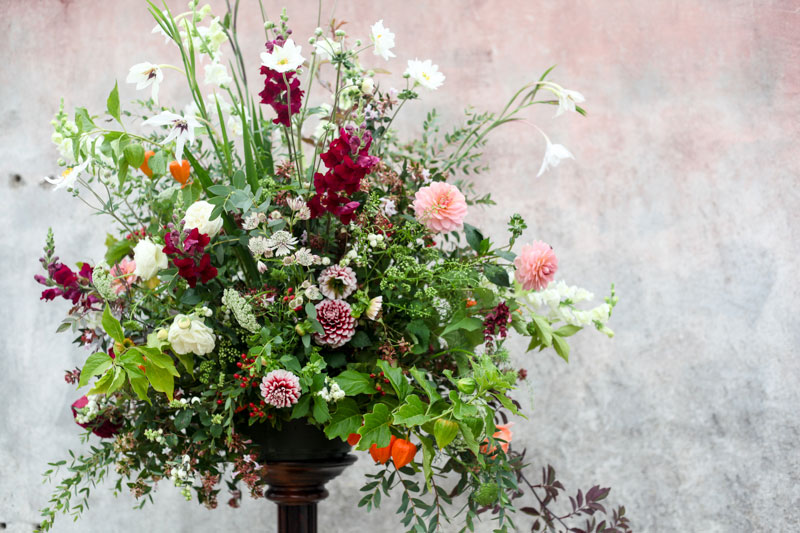 Vase life – size and shape are the secret here, the majority of mine are small and miniature varieties in either decorative, ball or waterlily.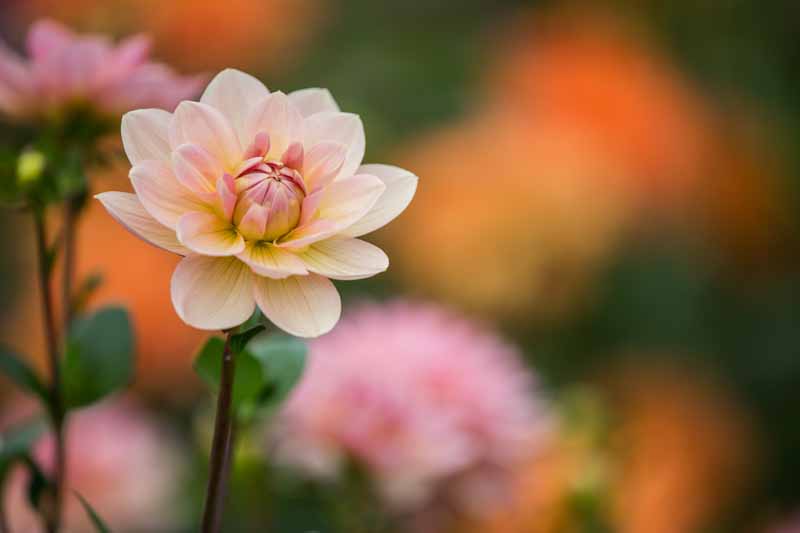 Productivity – another attribute which is difficult to predict until you are actually growing them, dahlias vary enormously in how prolifically they flower.
Longevity – some tubers store more reliably than others, possibly because they put on good strong tuber growth so do not shrivel up or rot over winter.
If you do like to try before you buy I recommend visiting the Wisley trial grounds and a couple of Dahlia nurseries with show beds in August/September.
So what is my short list for propagation? – not all of these, way too long for my heat bench!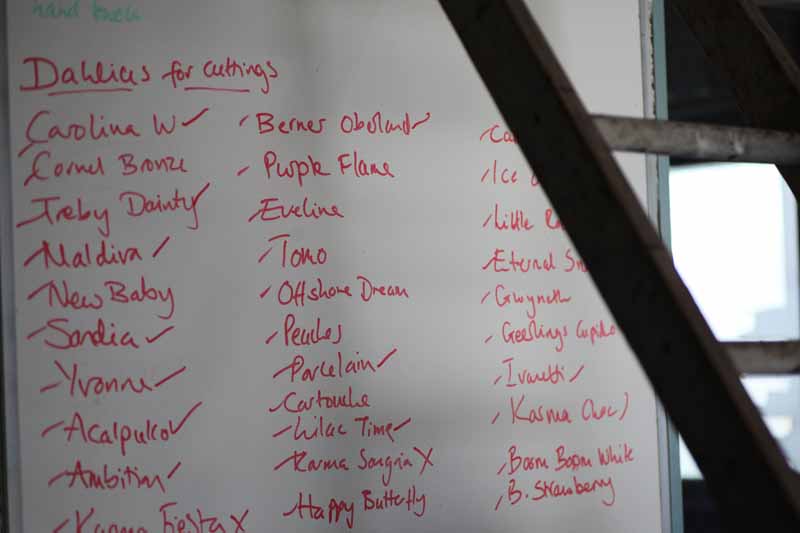 My top ten is always changing but last year it was Cafe au Lait, Eternal Snow, Eveline, Acalpulco, Carolina Wagemans, Tiptoe, Porcelain, New Baby, Little Robert and Maldiva.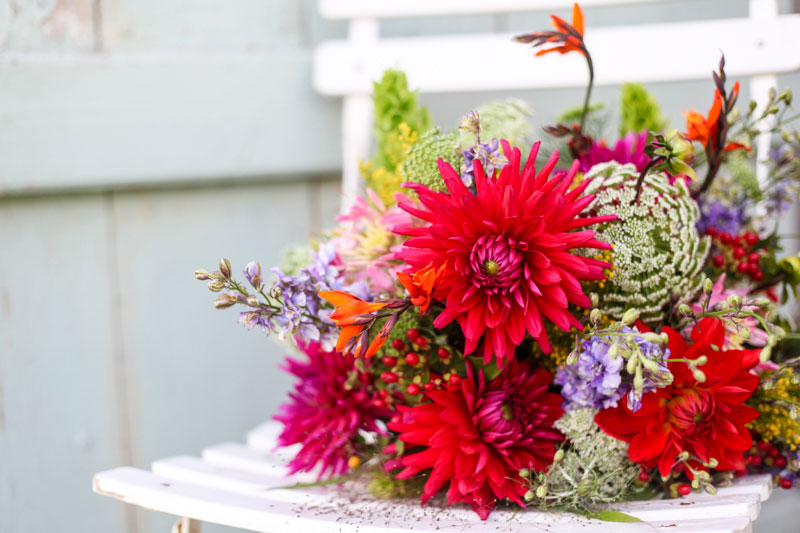 In next week's post I will talk about varieties in more detail and where to source them if you are starting from scratch. I will also take you through a pictorial guide on how to propagate from tubers in case you have some favourites in storage.