We have always had the odd local volunteer here on the workforce and some have become good friends and loyal companions over the years. A suitable trade of skills, time and fresh produce can always be made and of benefit to both parties.
However, we were able to cast our net a bit wider last year (as we had our first year in a 'proper normal house') and so were able to offer accommodation, learning, grafting and food to a select few over the season. It was a bit of a leap of faith for us, but it has been a really positive experience and certainly helped out on the labour front a wee bit.
When I was younger and travelling around Australia, I did quite a spell of volunteering on organic farms and smallholding under the WWOOFing scheme. This can be a really easy way to get practical experience of different horticultural set ups as well as enjoying a cultural exchange and window into another country's culture. Of course, not every visit was that rewarding but we had a camper van and were able to escape from tricky situations or locations fairly easily. Some farms took the opportunity to take advantage of new blood to send you down to plantings that had not seen anyone for years and were not visible anymore or just use one as plain weed fodder for days on end….But for a couple of months it was a great way to see how people made money from small plots of land, each environment posing its own challenges.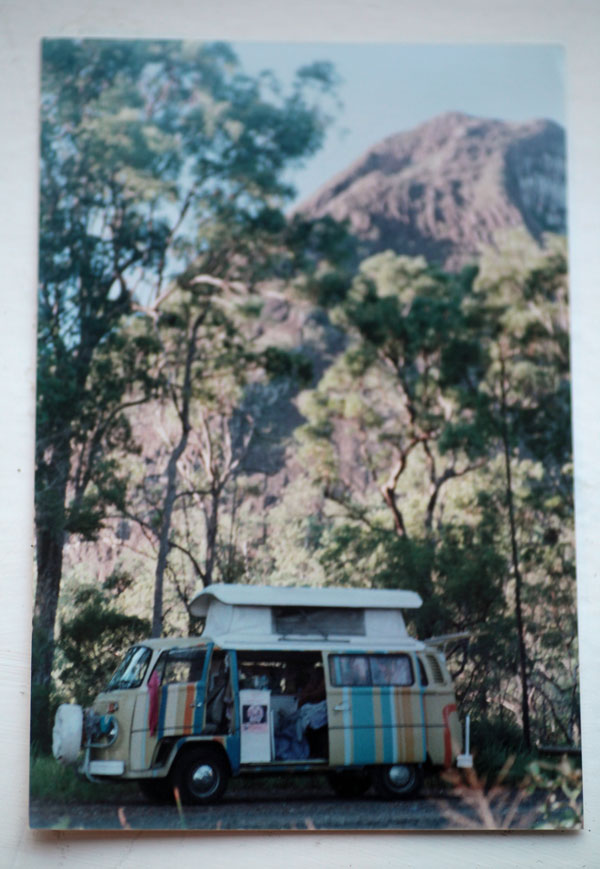 So we were able to play hosts this year and our very first first intern, Monica, came from Finland in March, during a particularly cold and wet spell. She was in a position to stay for 3 weeks as part of a sabbatical/workplace retrain scheme and was keen to learn about flower growing as she had acquired some land. We've had lots of contact with Anya in Norway over the years but this was our first visitor from Finland (She brought salted liqourice which I was able to use in some great ice cream combos over the summer). Her incredible mastery of English meant we could have a true cultural exchange and hopefully impart sufficient knowledge to get her really set up for a Scandi summer.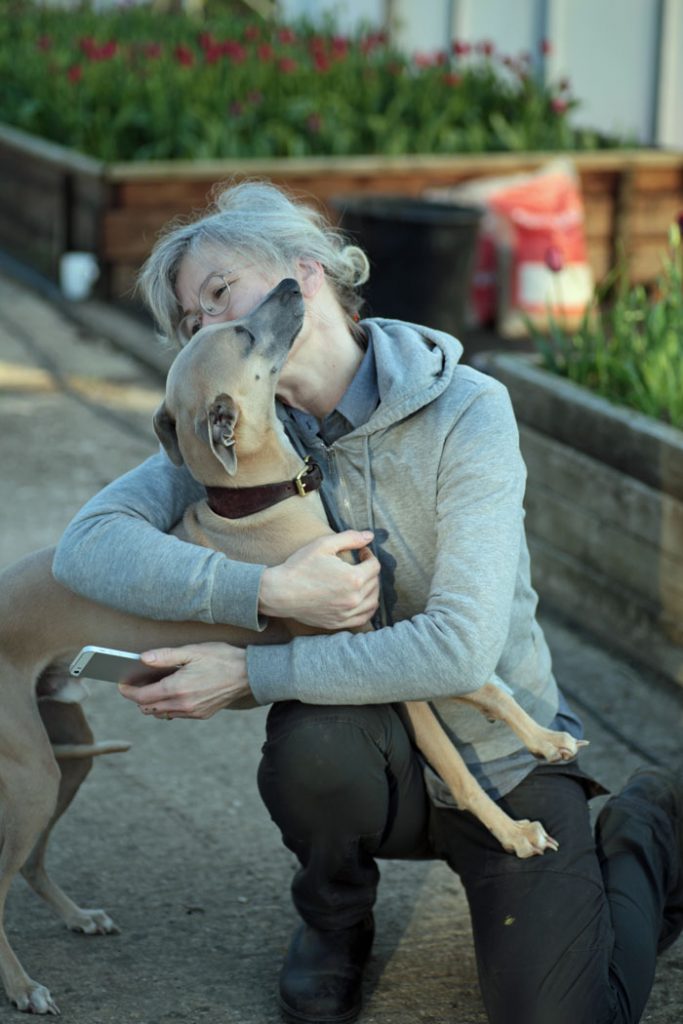 Ben, our second recruit, was introduced to us via family contacts in Florida and was able to stay for a few weeks in early summer. He had some horticultural training and was able to help me set up irrigation tape for the coming summer. A good thing too as it then stopped raining for about 7 weeks….As it was his first time in Europe he was able to visit London and Oxford from us and then go on to Paris.
Min (Smoke Bush Flowers) was our next willing helper and as an experienced florist was put to work on just a few events going on….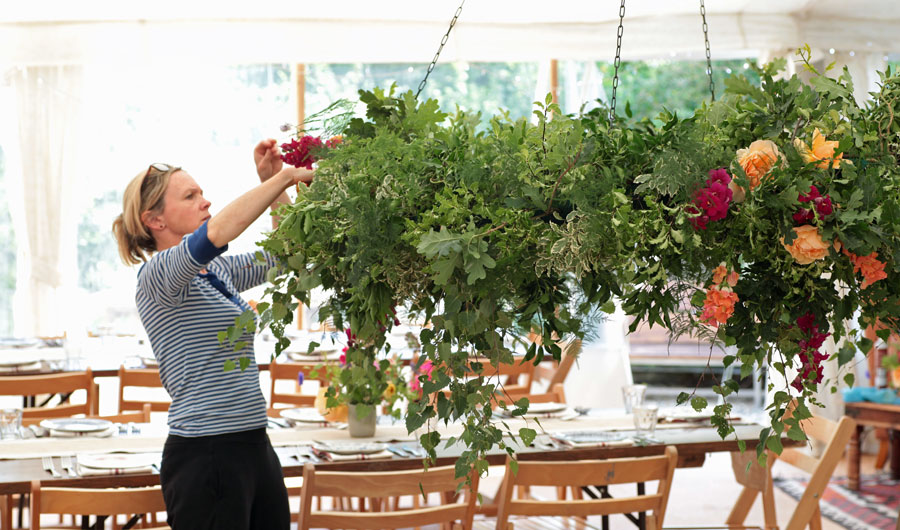 Florists who wish to supplement their supplies with their own grown speciality cuts are a common client here at G&G and we have taught many of them and advised others over the years. Both Min and Lydia who came shortly afterwards were keen to learn some growing skills to help their floristry stand out.
Lydia from Rose and Ammi flowers was interested in growing flowers as she had moved to a new southern location and had some land available. As well as the florists in Edinburgh, she also manages a silk ribbon business and so there was lots of natural dye chat going on. She was able to slave away on a busy floral weekend but she's coming back to see us this year so it can't have been all bad.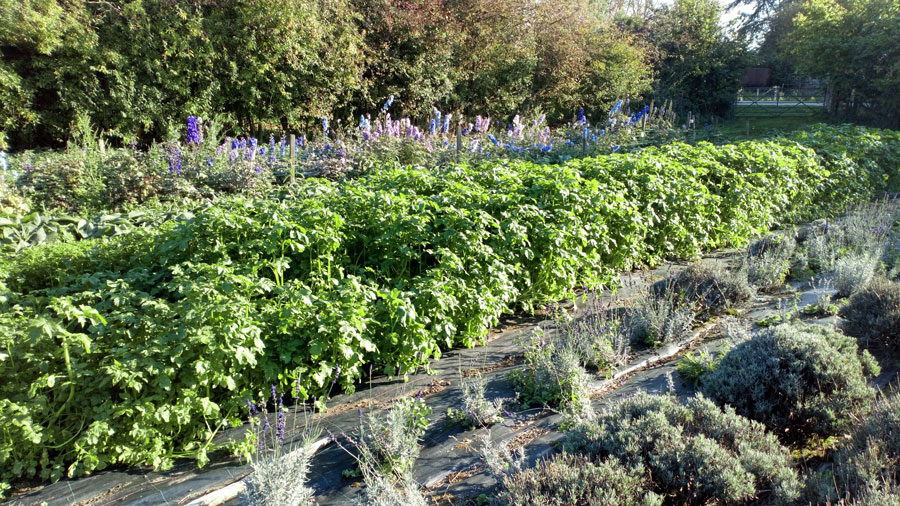 So, with appropriate vetting and filtering (emails and phone calls advised) a suitable intern fit for your flower farm can be found, especially with the power of social media to get news around. It can also be a way of learning and sharing all sorts of other skills and interests with fellow like-mindeds, as well as a cultural exchange for farmers tied to their plots. We are already pretty full up for places and slots this year….
Ash