I have been picking Anemones in our tunnels today, they have started flowering a month earlier than expected this year, which to be honest is a bit of a pain as I am not in the full swing of weddings, farm gate sales or deliveries. So that means I get to have them in the house – great, generous vasefuls…what decadence.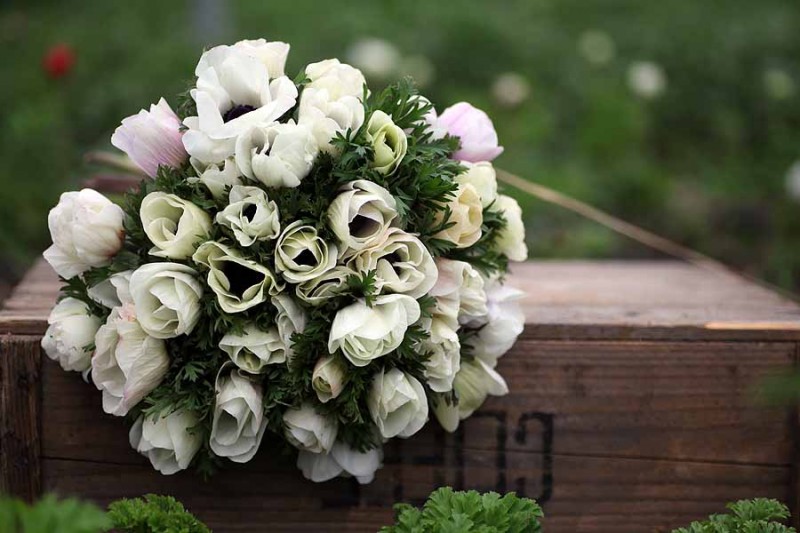 Looking back at my blogs I discover that I have written about them before in 'Anemone Crush', I class them as one of my best sellers and a welcome bit of colour and cash flow after a long winter.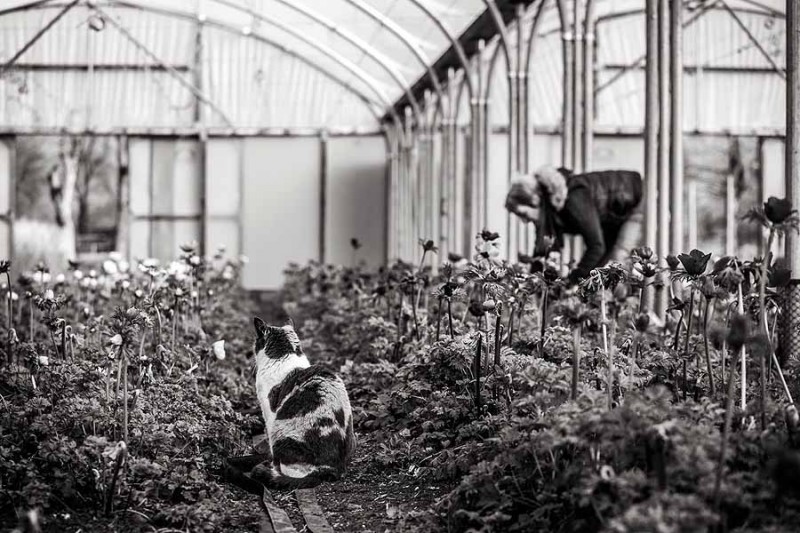 They are good little moneymakers with each corm producing up to twenty stems over a prolonged period of at least two months.
I am always intrigued at what makes a flower popular and I think in the case of the Anemone it has a multitude of assets to persuade people to buy, including it's jewel-bright colours to jolt us out of our winter hibernation, a surprisingly long vase life and an irresistible sense of nostalgia.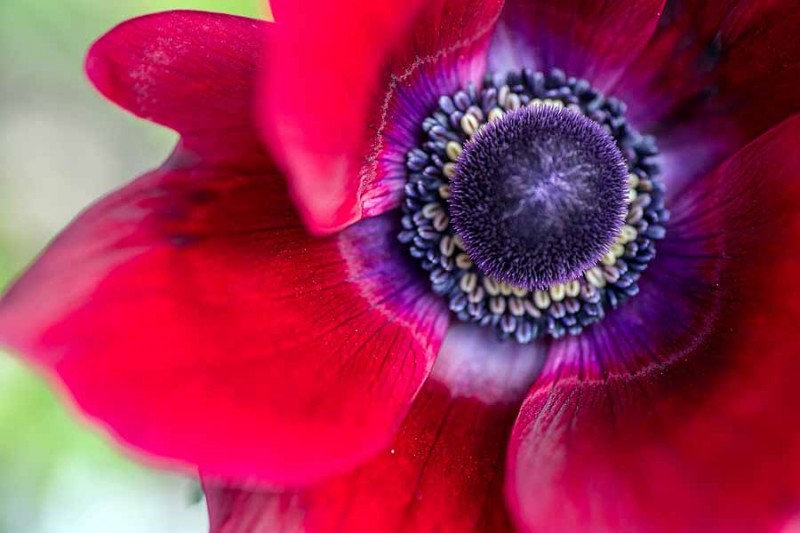 I source my corms from France and as they are cut flower grade they are expensive, more than Ranunculus claws so this is important to bear in mind when/if you are selling the cut flowers. They are bred in Israel (hence the biblical names), I have tried all the varieties and prefer Galilee, particularly the pastel range, which has stonking stems and good resistance to Botrytis which is an issue when growing in tunnels over winter.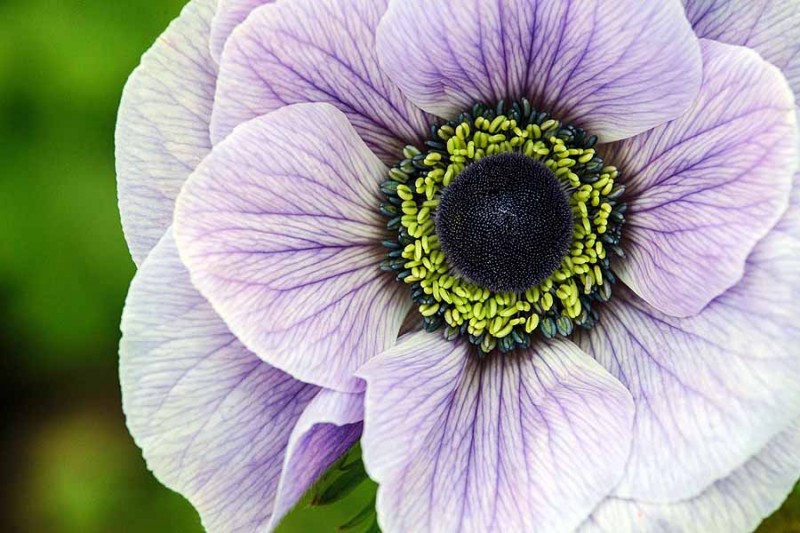 If you are not blessed with a tunnel or greenhouse I would recommend the Jerusalem strain for outdoors with a generous mulch, or opt for a Spring planting instead.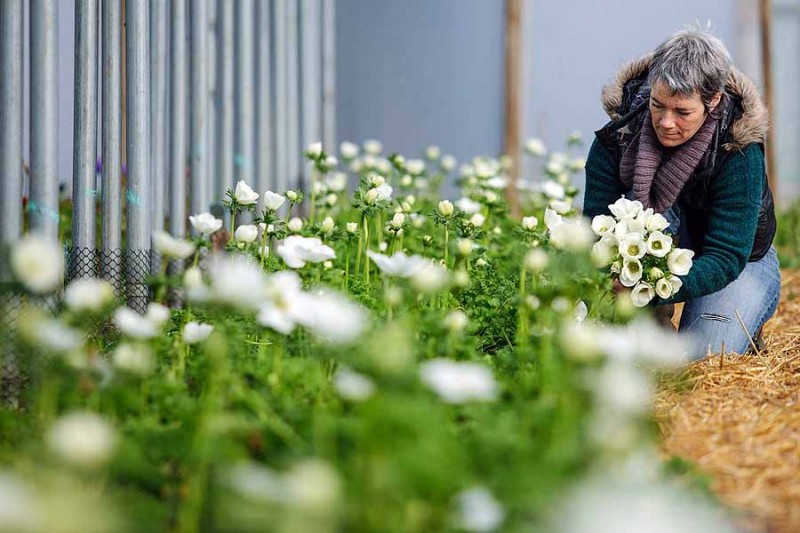 I try to get the corms tucked up in the polytunnel by late September/early October, as I find later plantings are never as productive. The growing area must be well prepared, we till in plenty of organic matter and give the bed a good soaking a few days before planting. Good, even moisture is essential particularly in the first couple of weeks, so we irrigate regularly during this period with 3-4 lines of t -tape across metre wide beds.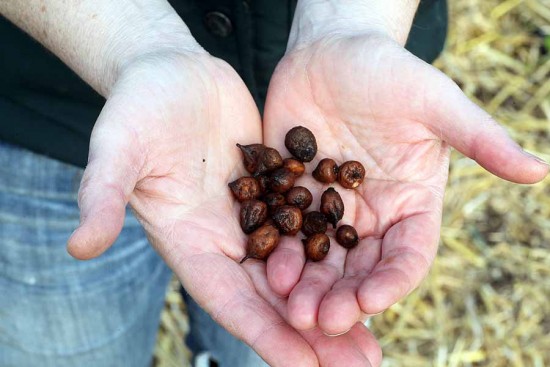 I soak the corms for about 24 hours before planting which helps to get them shooting quickly, but also makes it easier to see which way is up! They are dibbed in at about 20cm apart.
You may find voles are an issue, they love feasting on Anemone corms and can devastate a crop if not deterred. We use a combination of cats, garlic, chilli, traps, mole repellents and physical barriers. I know it sounds a bit over the top but this arsenal does seem to work.
Depending on temperature they normally start to flower in late February and then all you should have to do is keep picking.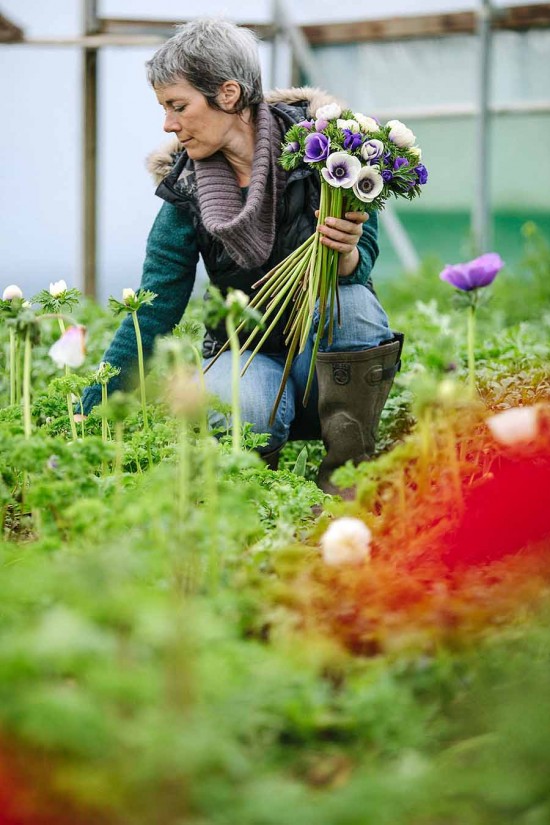 Anemones are one of the flowers I tend to pick myself as I have found people struggle to see when they are at the right stage. Too tight (or as I call it unripe) and they never reach their full potential.
When they first emerge their heads are bowed down, wait until till they are pointing upwards and slightly open with the eye peeking at you.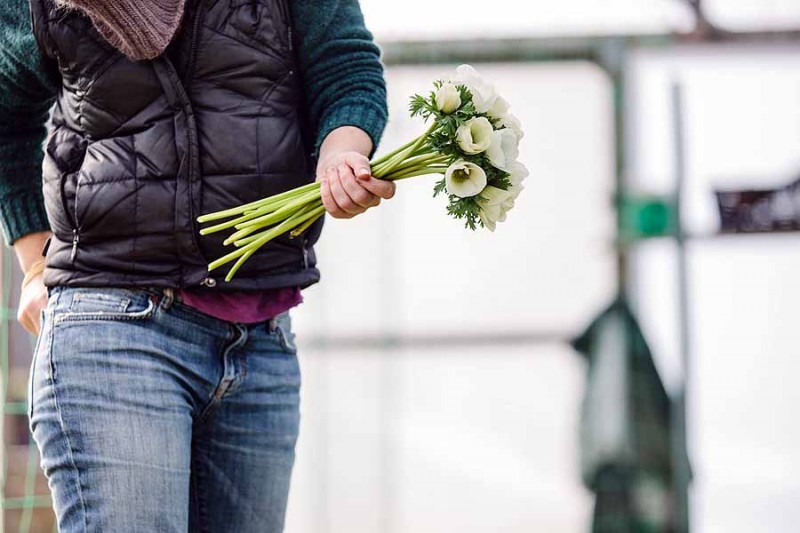 I condition mine for 24 hours in bunches of ten with a band at the top and bottom of the stems, this helps to set them straight.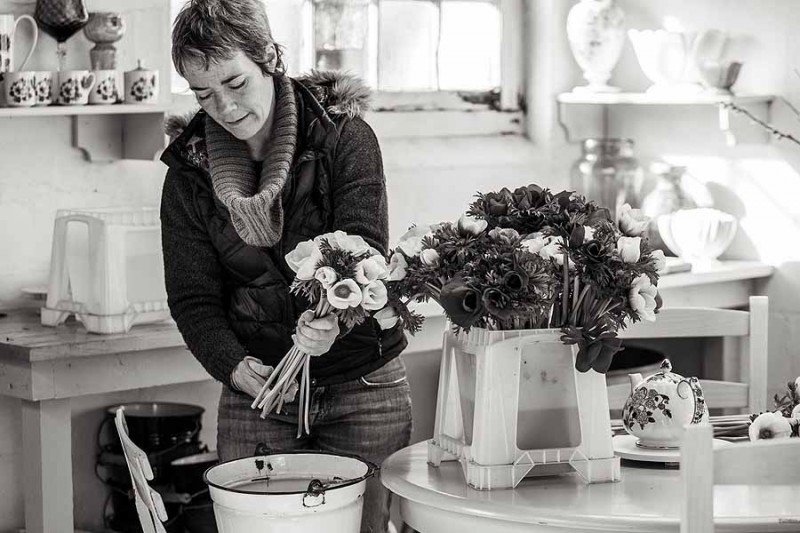 Once the crop has finished we clear and compost the corms. Anemones are prone to virus spread by aphids and I find they are never as good the following year, plus I need the precious covered space for the next indoor crop.
Next month I will be looking at tulips, my favourite varieties for cutting and the tricks to getting a quality cut stem which would make the Dutch blush!
All pictures by Clare West Photography