We have been lucky to have had a few weeks looking at our seed catalogues abroad and just wanted to share about an amazing farm stay we had in the Overberg (SA). This is a wheat growing area and quite different to the coast and the Karoo we had been travelling through previously. In fact, driving through the dusty gravel I was starting to seriously think we'd made a bit of a mistake. It looked as if it hadn't rained for months and all the Merino sheep were standing in strange lines to keep their heads in each other's shadow (so we learned). The sun was beating down on everything mercilessly and there was just rolling stubble and the odd patch of blue gum trees.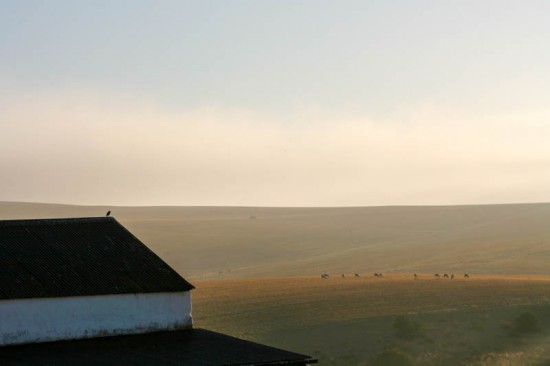 But we were certainly glad we held our nerve as we had a lovely stay at the farm, looked after by Jan and Marlette, in the eclectic oasis of styling that is Halfaampieskraal.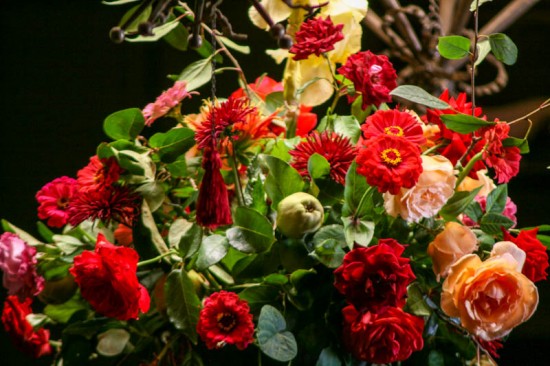 We were greeted by a large arrangement in the dining room that bowled us over as soon as we got into the dining room, lit from above. One wall covered with plates, another with fan vases (I know, take a deep breath !!), a table covered in vintage glassware. Everywhere you looked there were amazing juxtapositions of interesting objects with the old farm rooms.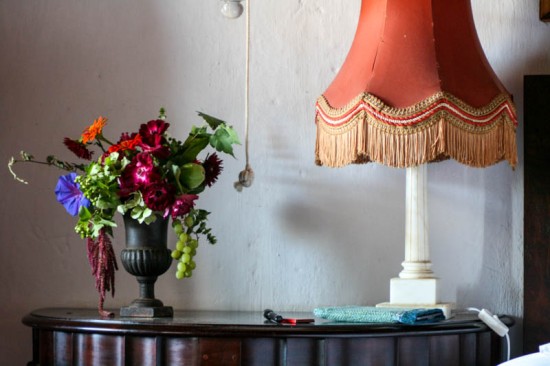 The rooms were in original old farm buildings with thick walls to keep out the summer heat…and sitting on the stoep (verandah)  in the shade with plenty of reading material and all this theming going on was incredible.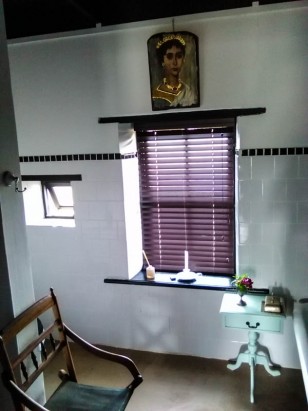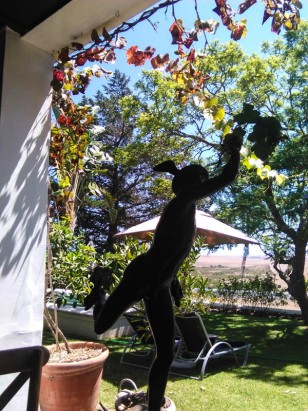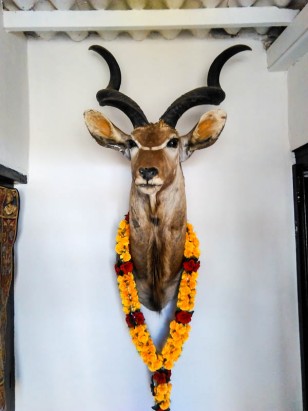 Jan has a small potager and garden to cut flowers from and supply the kitchen for his evening feasts. We had two wonderful beautiful evening meals, a delicious yellowtail one night, mutton pie the next and other fresh dishes influenced by Greece notably. The breakfast skillet will go down in history – certainly the best food we had this trip.




The landscape all around the farm rewarded you a large canvas of vistas because of its simplicity and sparseness at that time of year. Huge skies, blue cranes, awesome stars at night and all in complete contrast to the assortment of 'objets' in the main house. I spent the first day wandering around in a kind of dazed reverie (well, and chilling in the pool), it certainly is a 'place to do nothing at all'.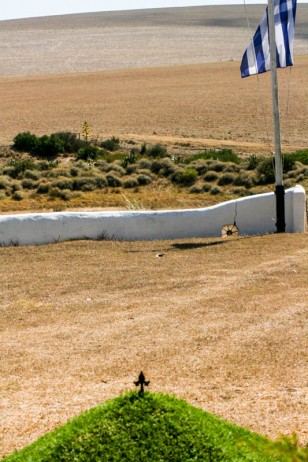 On the botanical front, we were envious of the abundant quince and morning glory, seeing as summer is still a long way off…
Thanks again to Jan and Marlette, you can find them here www.kraal.biz and on Facebook.
Ash