One of the most exciting and anxious times in the growing season is when the Ranunculus are in full flower in the polytunnel. I think my Ranunculus are the most exquisite I have ever seen , not that it is down to me but the claws (bulbs) that I source….which is top secret of course.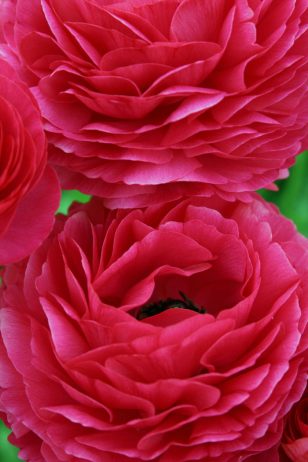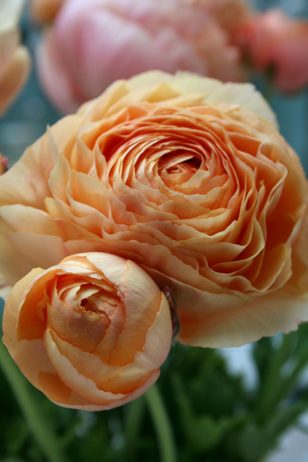 Of all the flowers I grow uniquely it is the Ranunculus that I find difficult to pick and part with. The first time I grew them I was surprised at how much they differed from the rather weedy looking market ones. These are like Ranunculus on steroids, well rotted horse muck actually. The pink and white ones could be mistaken for peonies and play a star role in our weddings at this time of year.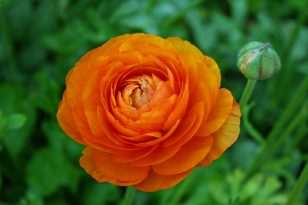 They are also a big seller at the farmers market where people often comment on their long vase life, which can be two weeks if treated kindly. I mentioned that it is also an anxious time because they do not like being too warm, so whilst everyone else is overjoyed to be finally getting some sunshine I am hoping for some clouds!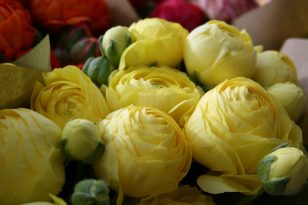 The bulbs which are called claws are costly so I saved some last year and as a trial replanted them to see if the flowers would be as good this spring. They have come up well, so I will be lifting, drying and dividing them all this time. So if anyone is interested in some for autumn planting I will keep you posted.